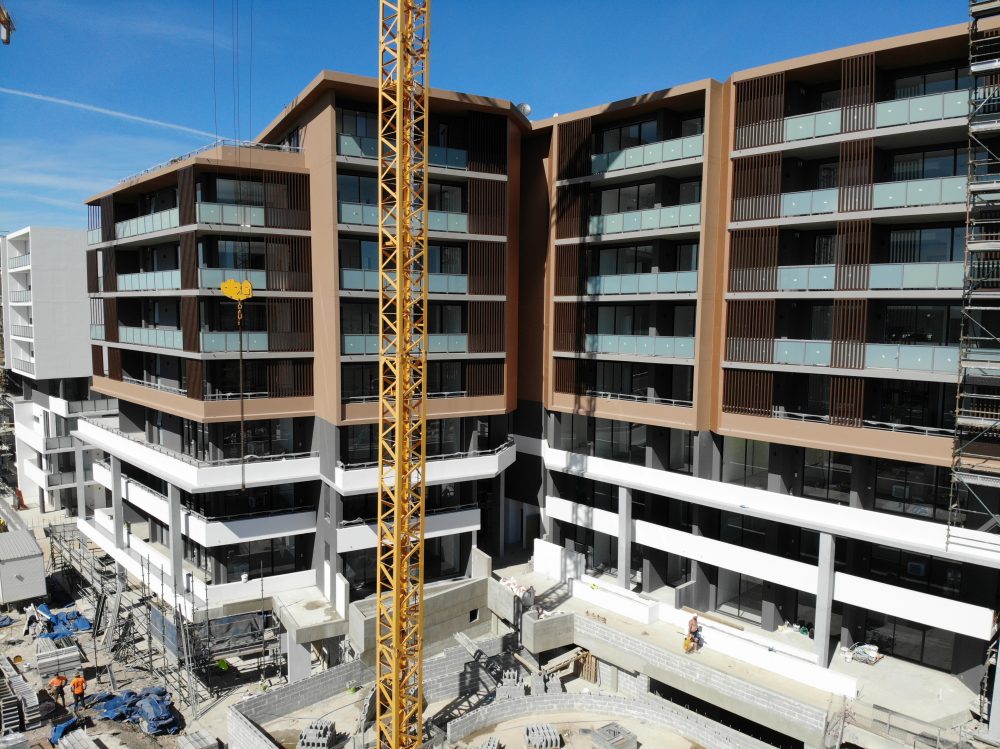 Rosella Place Construction Update April 2020
April 3, 2020
New rules have been introduced by the NSW Government to support the construction industry.
The NSW Minister for Planning and Public Spaces announced on Thursday, 2 April that construction sites can now operate on weekends and public holidays to allow building work to be spread across more days of the week.
This is good news for our Contractor who is taking a balanced approach under the guidance of the Government authorities to ensure the healthy and safety of the community whilst continue working towards the completion and hand over of Villa De MA Stage A.
Development Update
Cleaning is in progress following the removal of scaffolding off the newly painted building facades. Ongoing landscaping trades are carried on for the preparation of ground leveling and concrete pouring.
The finishing of the units is also progressing well. The installation of dishwashers and kitchen stocks have been completed up to Level 4. Bathroom cabinets have been installed up to Level 5 while Level 6-8 are occupied with the installation of bedroom carpet.
The set-up of water and electricity connection are both in progress. We estimate that all infrastructure will be completed around the same time as the finish trades.
Our onsite display is also ready for use.