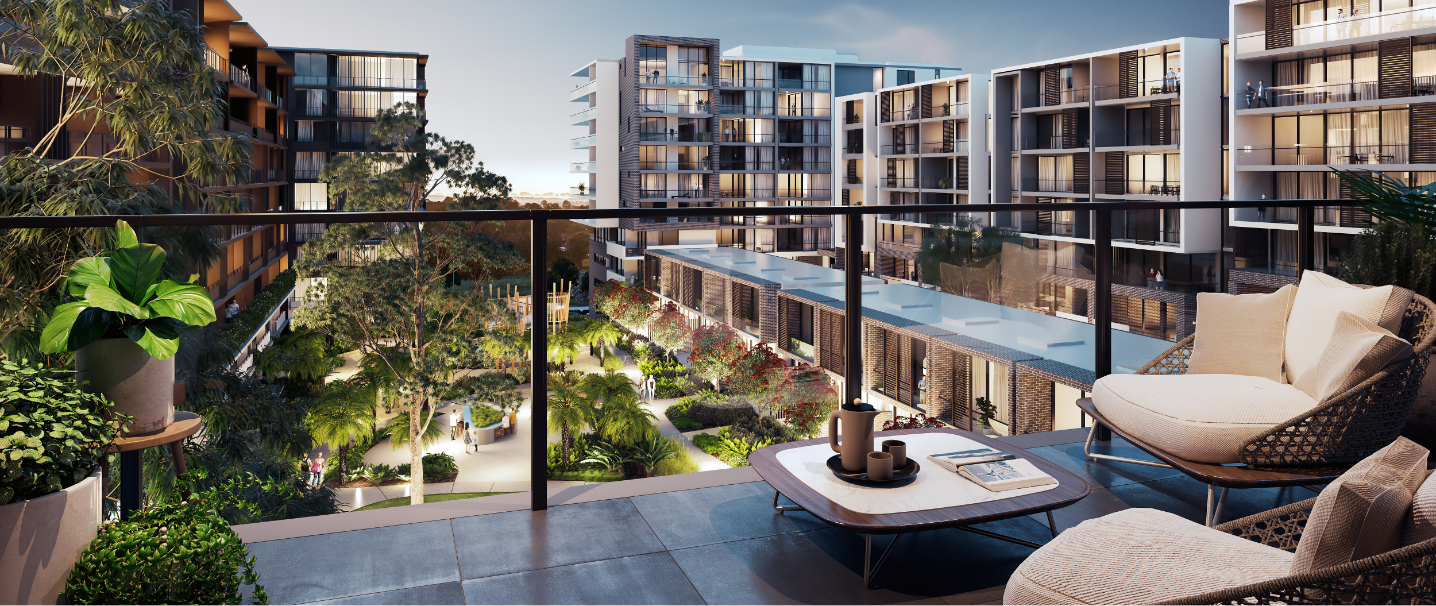 Villa De MA is a creative response to modern lifestyle needs. The newest addition to the North West corridor's vibrant property hot-spot of Rouse Hill provides a choice of designer living spaces of form, function and liveability. Designed by leading architects WMK, this unique community effortlessly conjures up a sophisticated 'Sydney' sensibility.
Villa De MA consists of 359  luxury apartments and townhouses created and finished with the trademark precision of CDMA and Metro Award .
Villa De MA offers outstanding convenience from its prime location in the heart of the North West growth corridor. The major growth is supported by the Tallawong train station which is just two minutes away from the apartments, providing a commute of less than an hour from the booming residential region of Rouse Hill to Sydney CBD.
Rouse Hill Town Centre is one of the Hills district's major shopping and entertainment hubs and is a destination for shoppers from far. Villa De MA residents will be just moments away from a collection of facilities, specialty shops, cafes, banks and boutiques, even a cinema.
Location
44 Cudegong Road Rouse Hill NSW
Completion Target
Stage 1 Q1 2021